1. INTRODUCTION of EZ CNC Router MD 103-ATC
(1). Overview
Innovation Dual ball screw with driven nut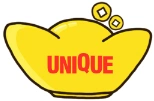 EZ CNC Router MD 103-ATC is a kind of portable and high-quality dual ball screw Router. Three axes was adopted ball screw driving, imported servo systems, automation tools changer and calibrating. There is Weihong controlling system with it which is easy to use. The whole machine is professional-looking fashion, stable performance, and perfect cutting quality, leading the professional fashion trend of CNC routers.
(2). About EZ Innovation Dual Ball Screw with driven nut
Ball screw is a product which could convert the rotary motion into a linear motion or a linear motion into a rotary motion. The ball screw is widely used in industrial equipment and precision instruments. Because the three axes adopted precise ball screw and linear guides construction, when the ball screw is working, that will perform some advantage such as Wear small, high transmission efficiency, smooth transmission, long life, high precision, low temperature rising. MD Series can make precision of machine less than 0.01 and speed up to 30m/s.

(3). EZ CNC Router MD 103-ATC configured with top specification
HSD 3HP Spindle
Power: 380V/9kW
Spindle Speed: 24000rpm
Air cooled
Advantage:
1. Adopting high speed chunk and nut with working stability, high speed.
2. Passing strict dynamic balance, and satisfy requirements of high speed
3. It contained the function of automatic tools changer
(4). Driving System
MD Series Gantry machining center adopted dual ball screw technology, it would largely enhance seismic resistance, reduce the vibration ten times. Adjusting dynamic characteristic, the acceleration of 3 axes will be increased to 1g. According to adopt innovation dual ball screw, the gantry and the spindle will be keeping balance when the machine is working. It is a great way to enhance stability, precision, speed.

(5). Automation tools changer
Normally, MD Series choose linear automatic tool changer and it can contain six kinds of knife. It can change the knife automatically when it obtained orders, convenient and quick, even focus in some complicate situations. The ATC would save much time in tools changing. Then, we add dust cap on the equipment, dust will be isolated to the knife, and the durability of knife will be expanded. Considering some situation of tools collision, this equipment was installed a reliable air collision avoidance system.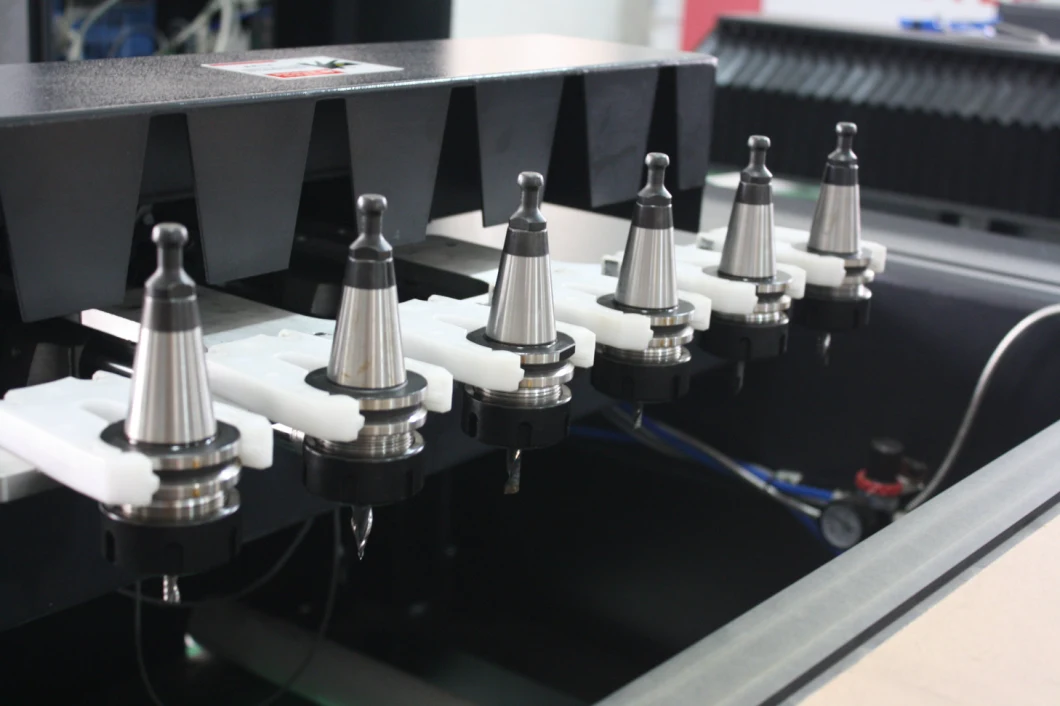 (6). Controller System
Weihong Ncstudio system was a self-developed with its own intellectual property right in domestic in Shanghai, China. The system directly supported Art CAM, AUTOCAD, CorelDraw and other CAD / CAM software which had generated G code, PLT code format and engraving documents in the ENG code format.
Base on Windows operation, it could full play 32-bit computing and multi-tasking a strong advantage. In the meantime, the standard Windows-style user interface has the advantages of simple, reliable, easy to learn.
The CNC system include a manual, step, automatic and back to the mechanical origin function, simulation, dynamic display tracking, Z-axis automatic knife, program jump execution and rotary axis processing and other unique features.
This system could be used in kinds of 3D engraving machines and milling machines. And it is applicable to all kinds of complex mold processing, advertising decoration, cutting and other industries.
(7). Vacuum System
Vacuum system can sucks materials on the table surface, comparing to the traditional manual clamping, it will improve production efficiency. The material is adsorbed on operation table, the middle of the material will not appear shifting. At the meanwhile, each partition can be a separate control, the seal was made from special materials with waterproof and oil Features.
(8). Automatic Tool Sensor
Auto calibrate tool sensor, it can write all tool parameters into the system through automatically calibrate and save much time comparing with traditional manual calibration. For presetting the tool length with an accuracy of 0,01mm.
(9). Mist System
There is a mist system in MW Series, we can spray oil or air through adjusting valve, this is a great way to lubricate our knives and expand Durability.
(10). Software
MD Series can work through some software which will output G code, for example : Wentai engraving software, Jingdiao engraving software, Type3, ArtCAM, AlphaCAM, AutoCAD, Cimatron, MasterCAM, Enrouter. According to the customers requirement, we also can support V-Carve Pro software service.
2. SPECIFICATION
Model
MD1313
MD1325
MD1530
Size(m*m)
1.27*1.27
1.3*2.5
1.5*3.0
X-dual ballscrew
√
Servo
√
Axis
4
Z clearnce
150mm
Vacuum zone
2
4
4
Spindle Power(KW)
HSD9.0ATC/Water cooling5.0ATC
Spindle speed
24000rpm
Collect
ISO30 ER32/BT30
Auto surface
√
Gantry Axis
√
Speed(X,Y Axis)
30m/min
Speed(Z Axis)
15m/min
Weight(Ton)
1.3
1.8
2.3
3.
Application Industry and Materials
The advertising Industry:
CNC router can engrave all kinds of signage, logo products, trademarks, nameplates, badges, decorative gift, embossed
Woodworking Industry:
CNC router can be used for solid wood furniture, mahogany furniture, MDF paint doors, solid wood doors, composite doors, cupboard doors and windows, beside cabinets, folding screen etc.
Medals, certificates, souvenirs, photo frames, furniture decoration, PVC plates, PCB boards(drilling and engraving), Double color boards, acrylic etc.
Artwork Industry:
In the wood, bamboo, organic board, double color plate, crystal and other materials on a variety of exquisite patterns and text engraving, Acrylic Cutting etc.
Soft Metal Processing: Aluminum cut and drill, Aluminum carving and grooving, Copper and Aluminum processing etc
Exhibition Industry:
Showcases, etc.
PERFECT SAMPLES
EZCNC Router MD Series can be used not only for MINI Letters Making but also Alcrylic/Aluminum/Copper cutting or engraving etc. High precision express you perfect artworks shown examples as follows: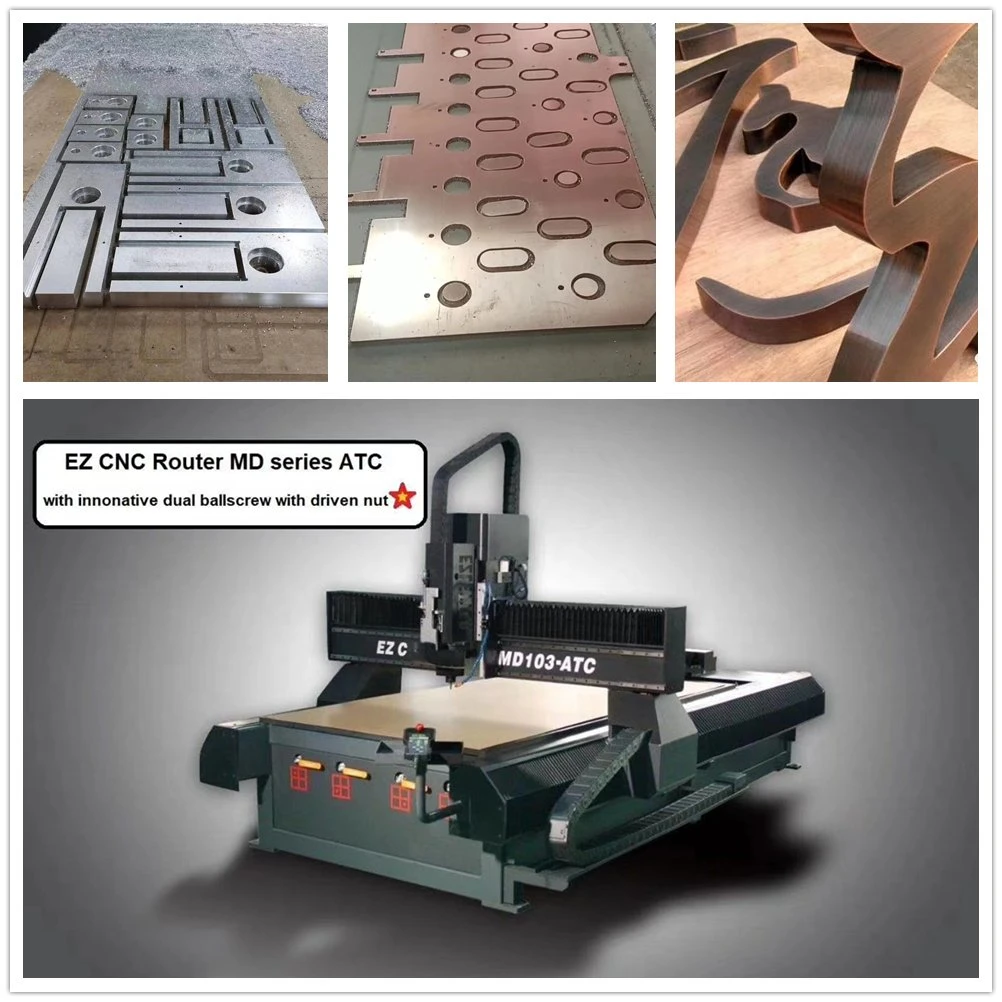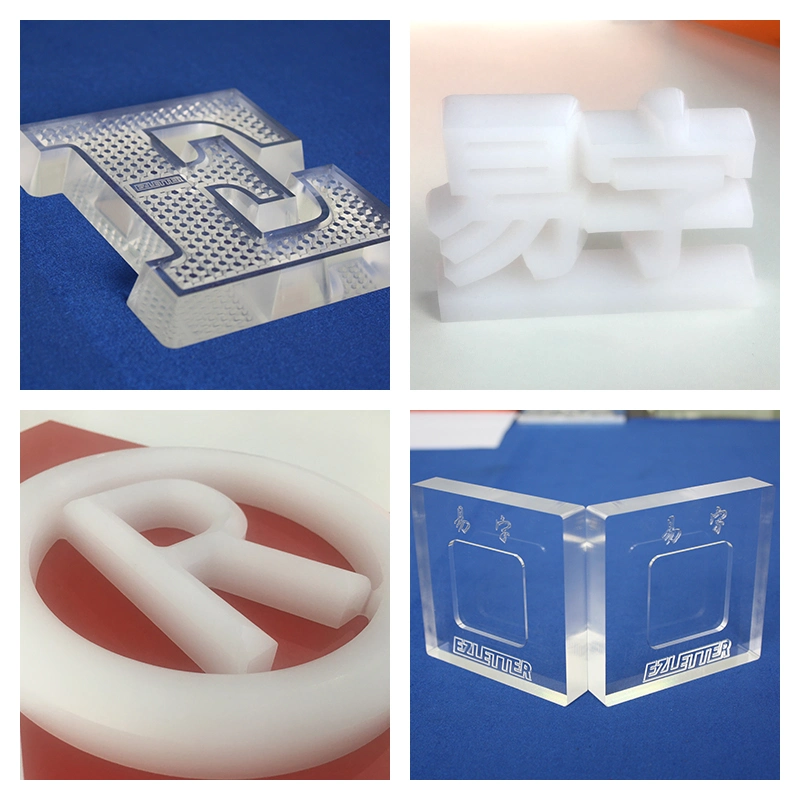 4. About EZLETTER COMPANY
EZLETTER
founded in
2006
, is the first company established in China to research and develop, produce and sell the Automatic Channel letter bending machines. It has created a brand-new industry on the Automatic channel letter bending machines, provided equipment and technical support for Chinese companies to be the international leaders in making 3D LED signs, contributed a force for the flourishing development of advertising industry.
Since the creation, we have insisted on technological innovation and pursued the perfect quality. With innovation dual ball screw driven nut EZCNC Routers and Fiber laser cutting machines are fashionable in Europe and China high-end market. The Ezletter keypad controller with fully autonomous intellectual property rights is widely loved and praised by the market. Ezletter brand is becoming famous for the high precision, high speed and high stability. After more than 10 years of development, it has been formed the construction of one factory, one research and development center and four major divisions.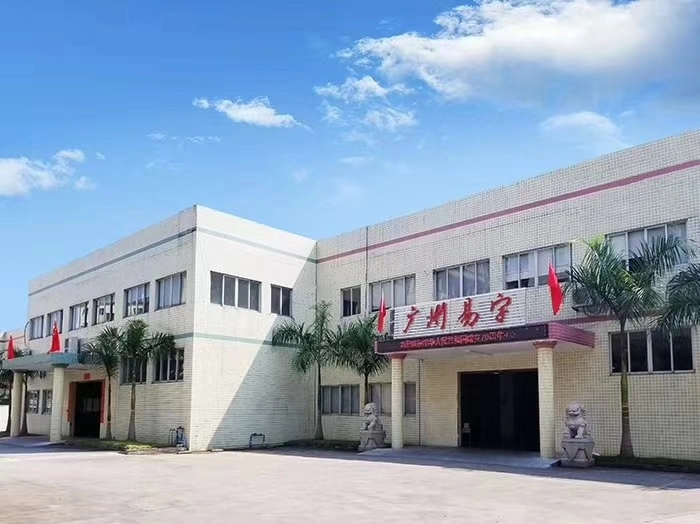 There are many professional and skilled talents in Ezletter. We have research and development teams on software, mechanical and electrical, as well as the service team with experienced technical staff members and production team with craftsman spirit. "Professional, Serious, Responsible, Friendly" is our core values. And we will go on working hard to provide differentiated values for the customers.
Since establishment, EZLETTER has been insisting on technological innovation, pursuing perfect quality, and constantly launching new high-tech products that meet the high demands of the market. Continuously launch new products, serve global customers, and lead the international leading level of bending machines, engraving machines and laser machines in the sign industry! Provide high-tech identification equipment for global customers and strive to innovate! Therefor EZLETTER have achieved a lot of Patents and Certificates.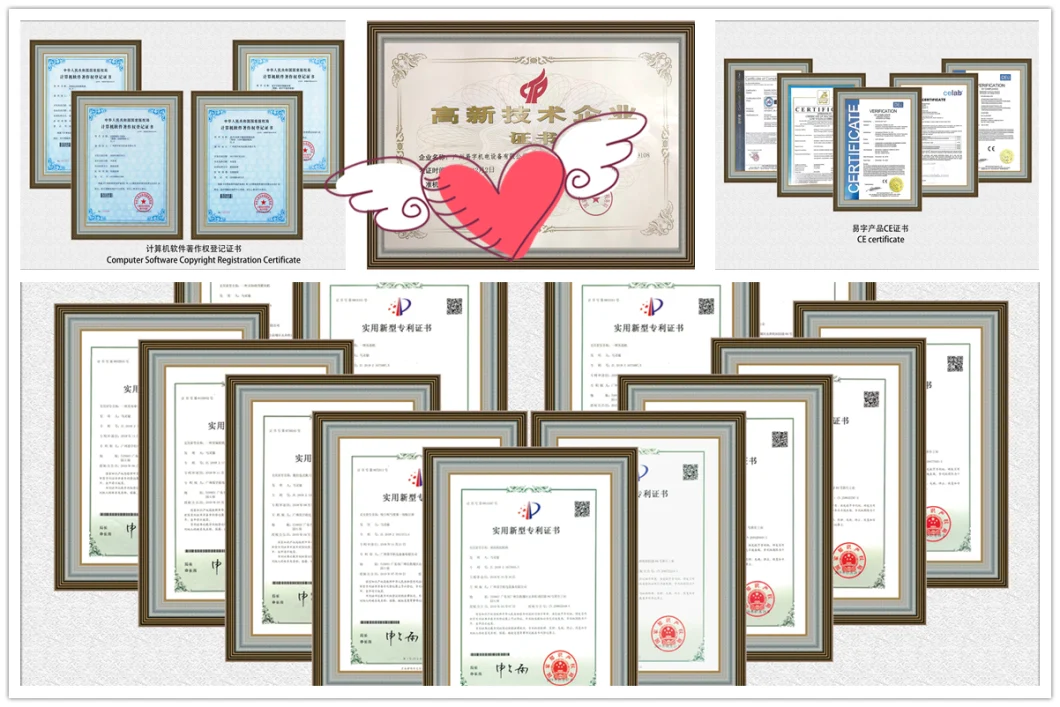 We took actively part in all the relevant
well-known Exhibitions and EXPO
. held around the World since foundation of 2006.
EZLetter have won a large number of Honour Certificate in the aspects of Technology Creation(Pls. see the attached pics).
Here show you a few pictures and videos of showing on exhibitions FYR:

EXHIBITION GLANCE
EZLETTER on Dubai Show 2020 https://youtu.be/UXIwuHN-1ns
EZLETTER Machines OverView https://youtu.be/B8hkd1tMq38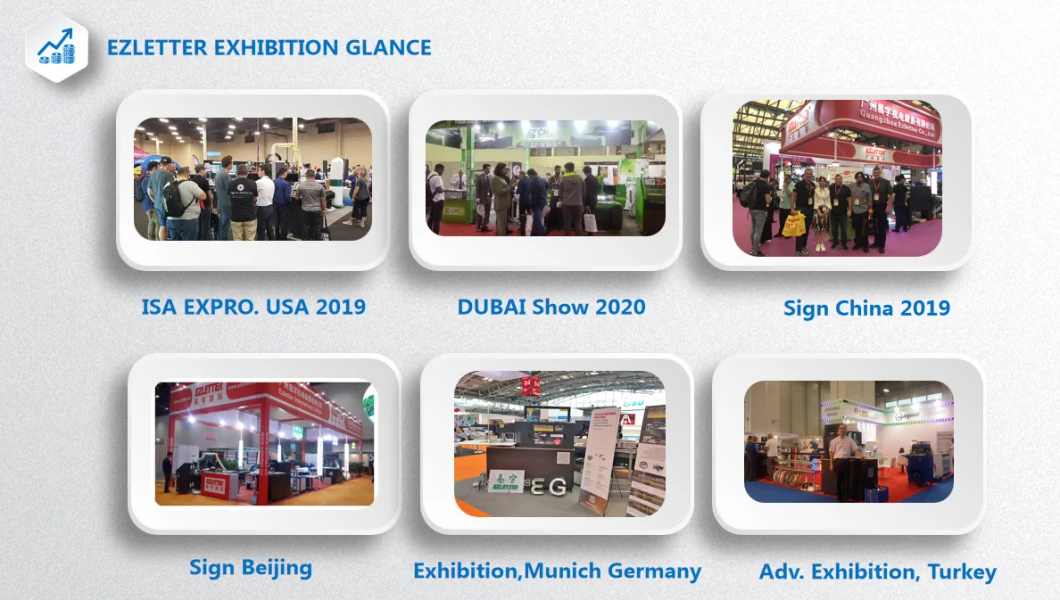 Customer visit factory

EZ other CNC router machines for your reference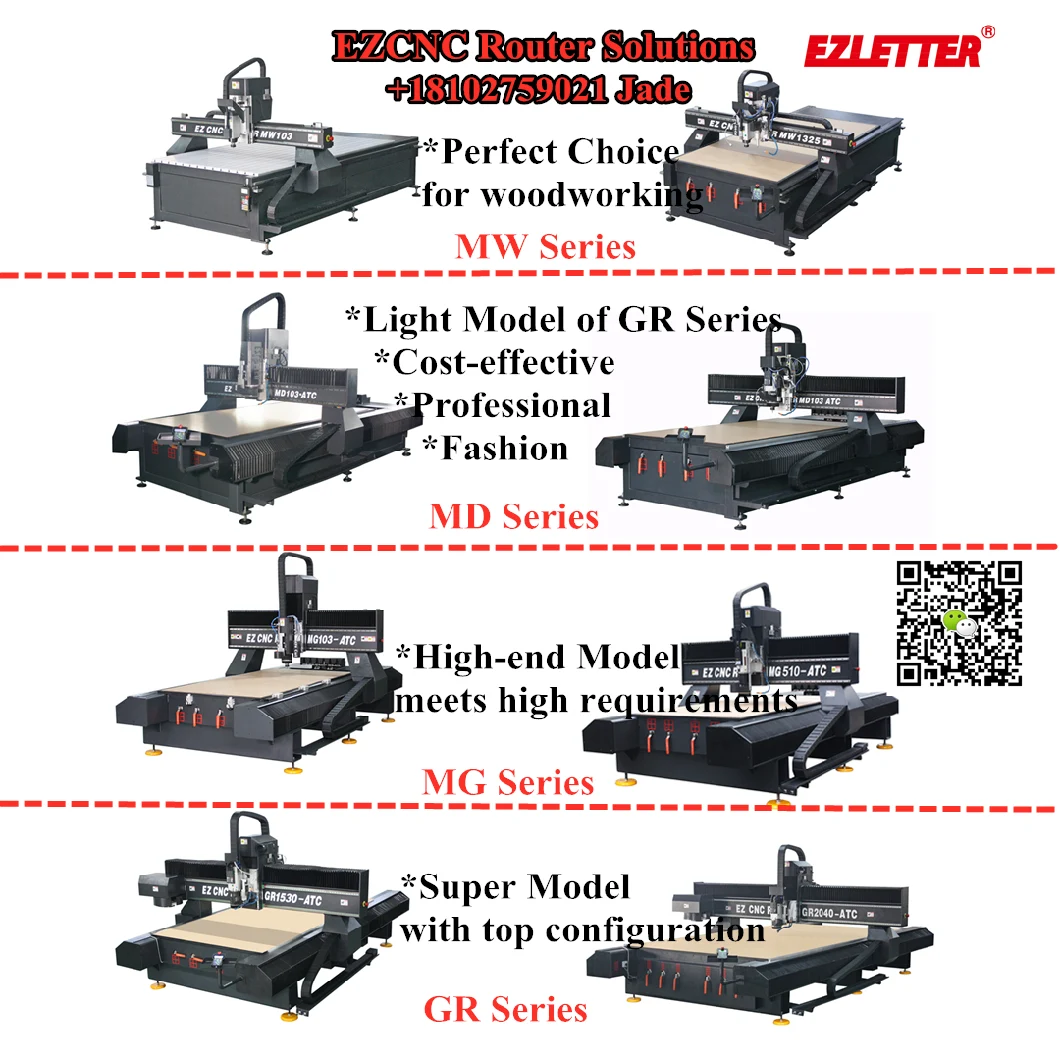 Factory Workshop Live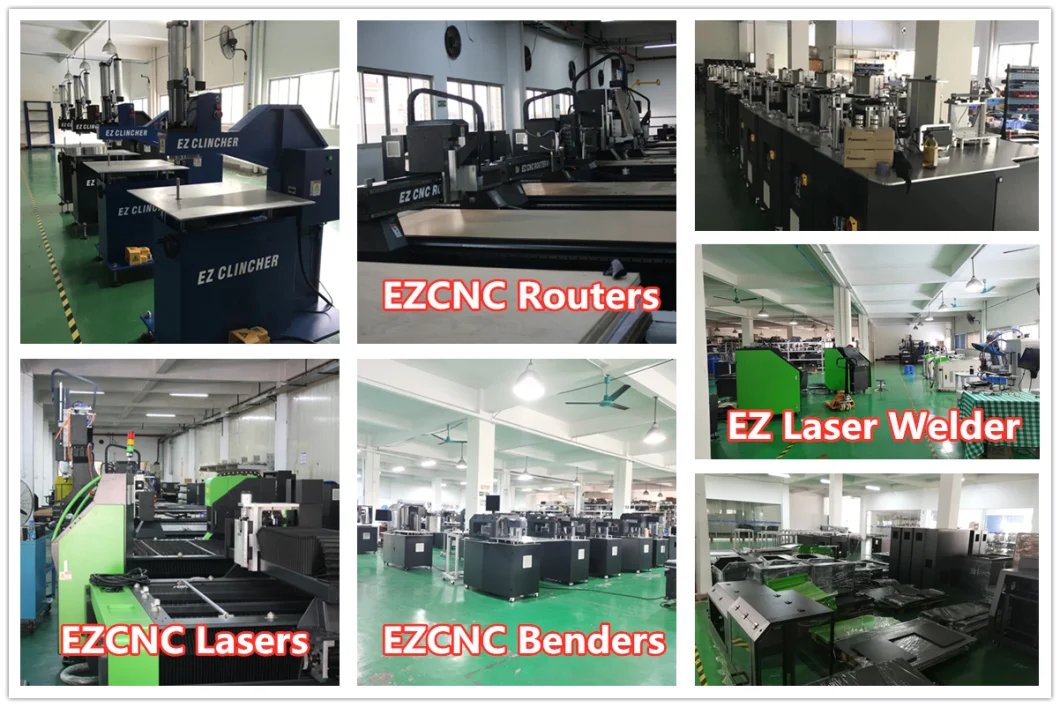 5. Packing & Delivery
With more than 15 years exporting experience, we are so skilled for loading containers and packing the machines in container for safety.

Packing & shipment:
Save space as much as possible for container loading.
Inside: Water-proof Plastic Film Package With Foam Protection
Outside: Solid Seaworthy Wood Box Package or Blue waterproof canvas packaging
Below: Steel or Wooden Pallet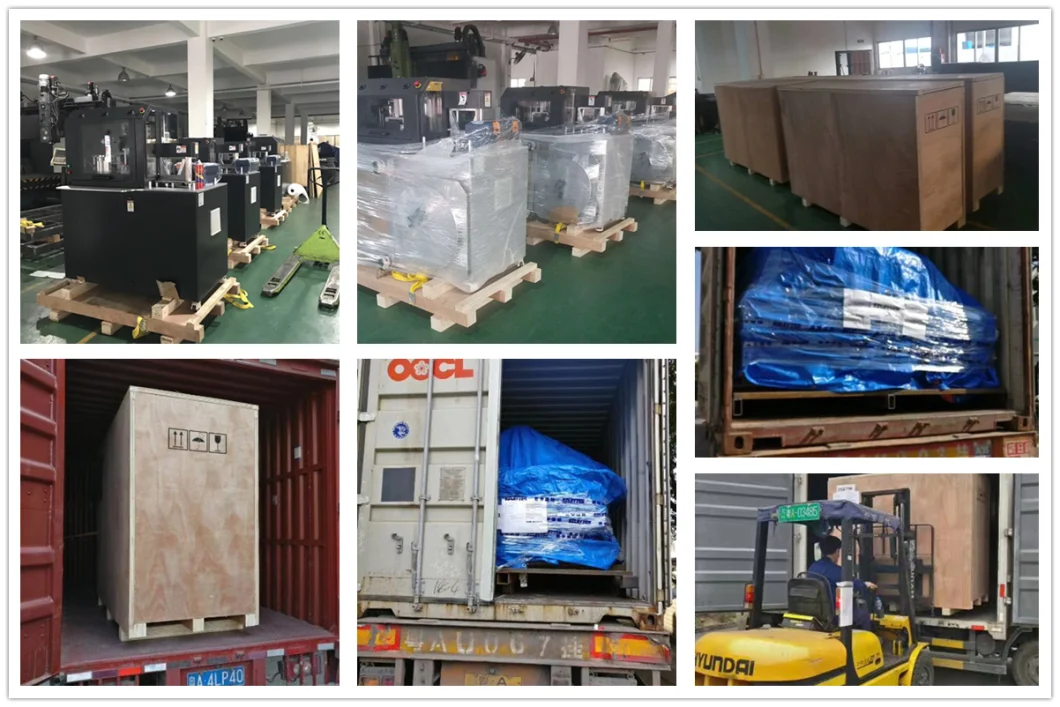 6. Service and Technician Support
(1) Our service:
Before sale:
We would always be here to provide any information you need at the first time, and give professional suggestions according to your real needs for free;
During sale:
We would deal with all the production and shipping affairs, after everything is ready, we would tell you everything goes well here;
After sale:
We would provide English Version working manual.
If you have any questions during using and maintaining, our engineers who could speak very good English would answer you online or by calls.
Machine warranty is
one year
. So if your machine has any unintentional damages, we would provide parts for free.
If your machine has big problems if by any chance, our engineers would arrive there to debug and fix or Provide
On-line Support for Free!
Our professional after sale service team which are selected by very strict examinations, would pay their 100% time and energy to solve your problems!
(2) Technician Support
(1): Ezletter can send technician to the customer's country to provide the training if customer required.
(2): Customer will help Ezletter to solve the visa (available) and provide round flight tickets and Hotel and food while he stay in customer's country.
(3): The whole machine will be warranty one year.
We offer a 12 months warranty carefully, solve all customer's problem reasonably and justly.
(4): On-line Support Service
24 hours telephone line is available for any question.
Experienced service technician team is available.
Support in hard work solution.
7. FAQ:
(1). How long about the machine's guarantee?
2 years
(2). How about your after-sales service?
Technical support by phone, WhatApp, Skype, e-mail or QQ around the clock.
(3). How can we install the machine?
English version manual and operation video CD disk.
(4). How about the payment terms?
30% T/T for deposit, 70%T/T paid before shipping. T/T, West Union, Paypal
(5). Do you Arrange Shipment For The Machines?
Yes, dear customers, for FOB or CIF price, we will arrange shipment for you.
For EXW price, clients need to arrange shipment by themselves or their agents.